The Future of Arizona Democracy
Arizona is a young state defined by an entrepreneurial spirit, and forged by a diverse array of people and interests. The state's constitution, written during the Progressive Era of social activism and political reform, has indelibly shaped the course of Arizona politics and influenced the tone of governance. Now in its second century as a state, Arizona finds itself at the forefront of America's economic and population growth, offering an opportunity for the Grand Canyon state to reflect on its constitutional principles and practice, and its democratic processes and examine ways to advance its civic health and its socio-economic vitality.
The Future of Arizona Democracy Project invites academics, political figures, elected officials, subject-matter experts and leaders in the private sector to discuss solutions to the challenges confronting Arizona's democracy: its electoral system, initiative and law-making process, and the civic education and practices necessary to build a stronger foundation for our civic wellbeing.
Is Arizona's Initiative Process Ripe for Reform?
April 12 | 5 - 6:15 p.m. MST | Online
In this conversation, we will hear from state and national leaders about Arizona's right to citizen initiative, its history and purpose, how it has been used since its creation and consider whether some of its features make it more likely to be used by organized interests rather than ordinary citizens. We'll examine the inherent conflicts between direct and representative democracy, the use of direct democracy across the country, and trends in policymaking at the ballot box. Audience members will have the opportunity to ask questions as, together with the panelists, they consider whether the future of Arizona's democracy would benefit from reforms to the initiative process.
The discussion will be led by former U.S. Senator for Arizona Jon Kyl. Sen. Kyl is a Distinguished Fellow in Public Service in ASU's Watts College of Public Service and an O'Connor Distinguished Scholar of Law and Public Service in the Sandra Day O'Connor College of Law at ASU. Senator Kyl is also co-teaching a course in the School of Civic and Economic Thought and Leadership, Debates in American Civic and Public Affairs with Professor Sean Beienburg.
The panel will feature a conversation with Dr. John Leshy, Emeritus Harry D. Sunderland Distinguished Professor of Real Property Law at the UC Hastings College of Law, former Solicitor (General Counsel) of the U.S. Department of the Interior throughout the Clinton Administration and author of "The Making of the Arizona Constitution" and "The Arizona State Constitution,"; Robert Robb, an editorial columnist at the Arizona Republic with over 40 years of experience in Arizona politics and founding director of the Goldwater Institute; and, Hon. Maria Baier of Great Hearts USA, whose public service includes a cabinet position as Arizona State Land Commissioner and Phoenix City Council.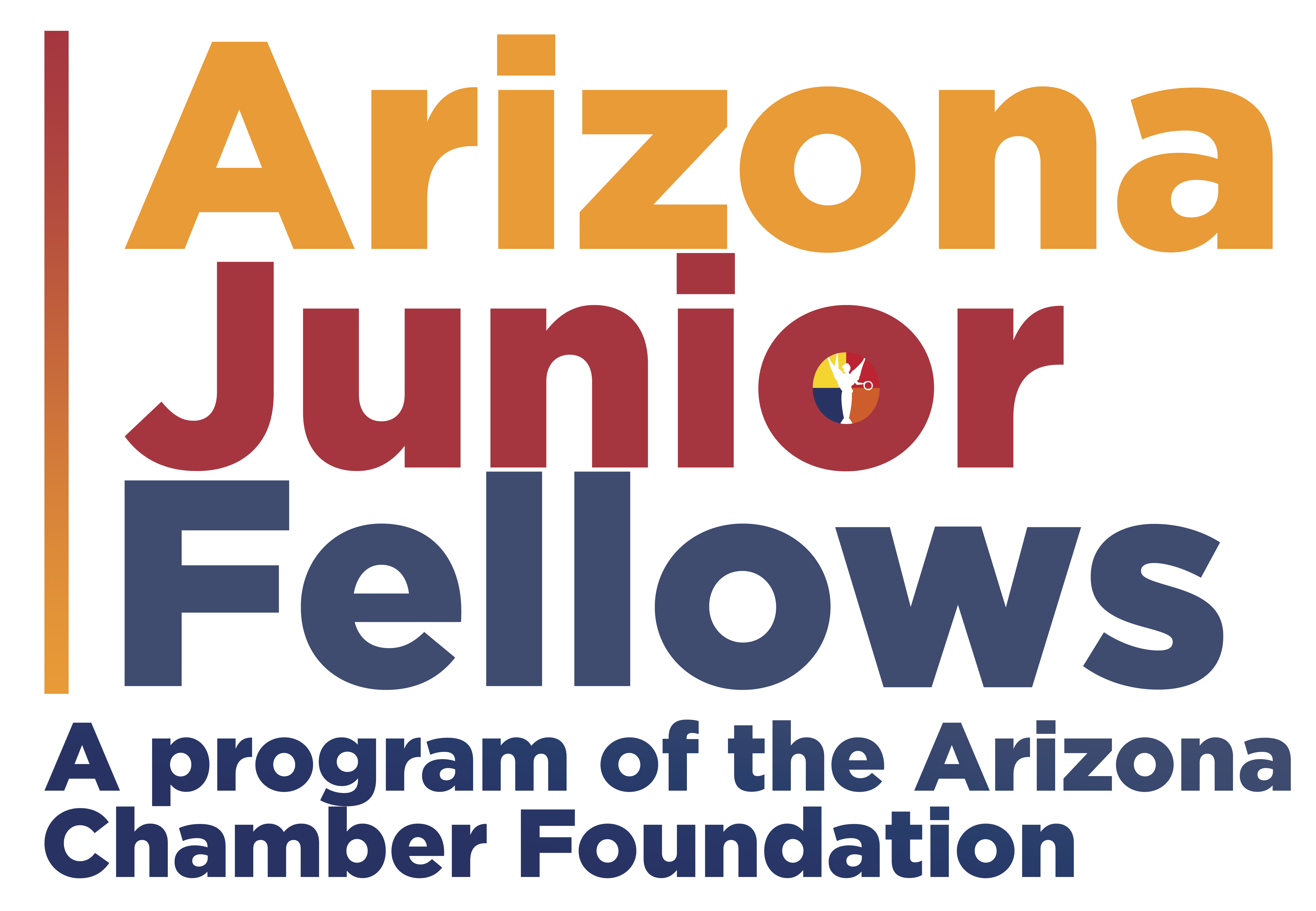 A partnership between the School of Civic and Economic Thought and Leadership and the Arizona Chamber Foundation Junior Fellows
About the project
The Future of Arizona Democracy Project will consist of a series of public programming events presented by ASU's School of Civic and Economic Thought and Leadership and the Arizona Chamber Foundation Junior Fellows program. The series will examine key features of the state's governance and government structure, the legacy of constitutional powers and responsibilities, and the delicate balance between representative and direct democracy in ensuring a system of government that is of, by, and for the people that works to enhance liberty and opportunity for all.
Eileen I. Klein, the 35th treasurer of Arizona, former chief of staff to Governor Janice K. Brewer, and president emerita of the Arizona Board of Regents, is the founder and advisor to the Junior Fellows program. Joe Pitts is the first program director for the Arizona Junior Fellows program, and Stephen Matter is a 2020-2021 Arizona Junior Fellow. Both are pursuing undergraduate degrees at the School of Civic and Economic Thought and Leadership. AZ Chamber Junior Fellows on the project also include Taylor Hersch (Business Law and Global Politics), and Diego Píña (Political Science).
Future events
The Future of Arizona Democracy Project looks forward to a full series of events examining the state's democratic processes of law-making, elections, and governance and identifying opportunities for reform.
Sample discussion topics include:
Integrity in the electoral process
Executive authority and emergency powers
Judicial power and mandatory sentencing
Independent Redistricting Commission and competitive elections
Term Limits and their limitations
Rethinking the state government org chart
Constitutional conservation and stewardship of natural resources
Voter Protection Act, Proposition 105