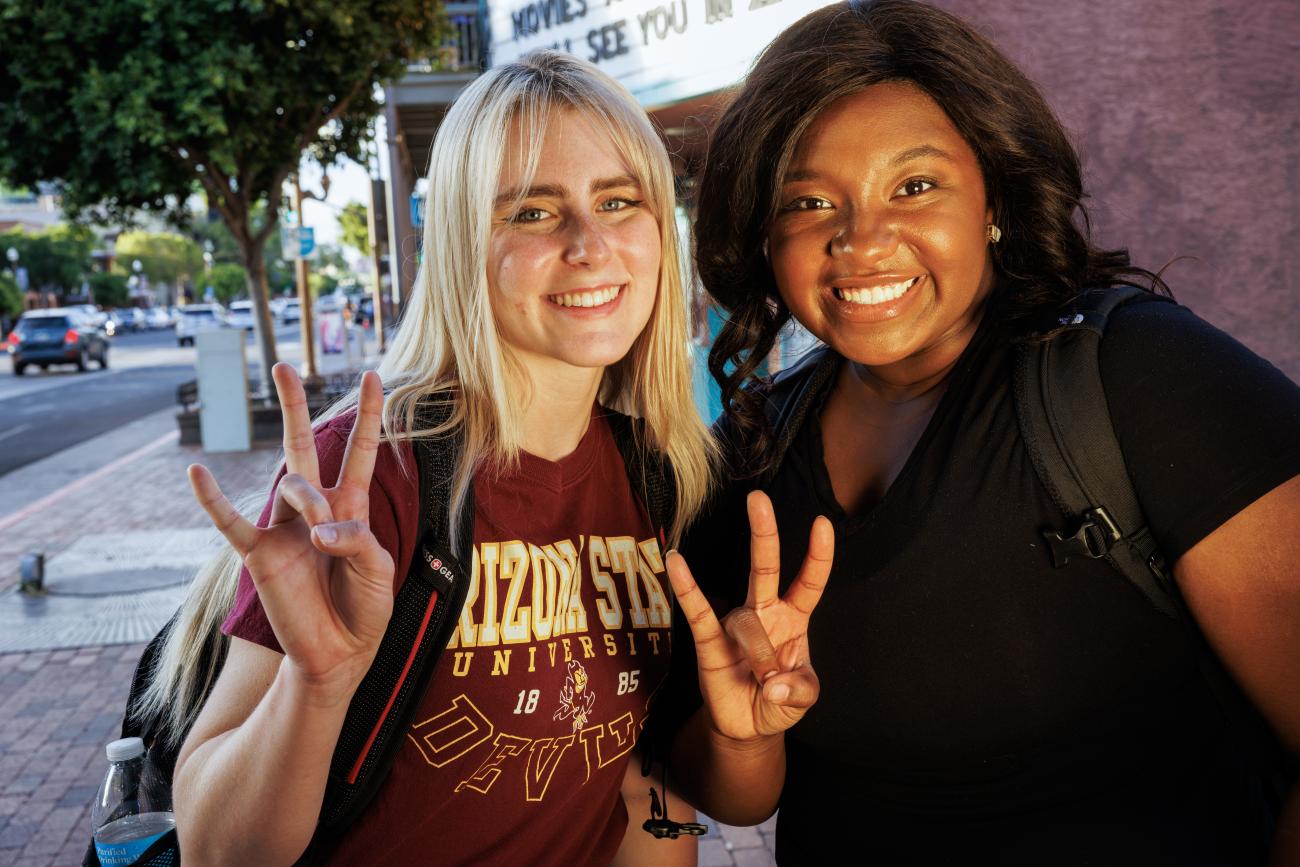 Fall 2023 Course List
The School of Civic and Economic Thought and Leadership offers four distinct academic tracks in its undergraduate curriculum.
Moral and Political Thought
American Political Thought
Economic Thought and Political Economy
Leadership and Statesmanship for the 21st Century
To graduate with a BA or a BS degree in civic and economic thought and leadership, students are required to take at least one course from each academic track in addition to the required core courses. A variety of upper-division courses are offered in each track every semester to allow you to tailor your academic experience in SCETL to your own goals and interests.
"SCETL is kind of a mix of a few things. You get economics, you get history, you get philosophy all blended into one, which is a really cool and unique experience to be able to hear from all of these different schools of thought and you get to challenge yourself." - Justin H. 
Moral and Political Thought
CEL 394 Comparative Political Thought
How did ancient China think about politics? How did Islamic philosophers interact with European thought? In this course, students examine politics through global classics, from ancient China and India classics to modern Islamic thought. Discussion-based classes challenge students to make connections across times and cultures, reflecting on timeless and timely political questions across the globe.
T/Th 3:00pm - 4:15pm | Karen Taliaferro | Tempe Campus | Session C: #89241
CEL 394 Justice & Virtue
Are you ever in a difficult situation and ask yourself, "What should I do?" --"What is the right thing to do?" SCETL's "JUSTICE!" course will explore these challenging questions in a seminar of lively discussion and debate.
M/W 12:00pm - 1:15pm | Colleen Sheehan | Tempe Campus | Session C: #94806
CEL 494 Classical Mythology
Zeus and Hera, Dido and Aeneas, Oedipus and his mother – who wouldn't like to get to know these and the rest of the cast of classical mythology a little better? This introduces students to the myths of the Greeks and the Romans via their primary literary sources – Homer, Hesiod, and the Greek dramatists, Vergil, and Ovid. You'll emerge not only with a solid grasp of the content of classical mythology, an understanding of philosophers and political thinkers.

Th 4:50 pm - 7:15 pm | Kent Wright | Tempe Campus | Session C: #95483
American Political Thought
CEL 494 American Constitution I: Structures and Powers
Who sets policy under the U.S. Constitution? Arizona? Congress? President Biden? Beginning with a discussion of the American Founding, we will learn about how and where the Constitution allocates power among the states, Congress, presidents, and justices. This is the first of a two-part sequence on the U.S. Constitution and its development.
M/W 1:30pm - 2:45pm | Sean Beienburg | Tempe Campus | Session C: #85502
CEL 494 Arizona Politics & Constitutionalism
Why do we vote on initiatives in Arizona, but not for our federal government? This course will cover Arizona's Constitution, constitutional federalism, and Arizona's rather colorful political history. Since most policy is made by the states, this course prepares thoughtful citizens better able to make a political difference.
W 4:50pm - 7:35pm | Sean Beienburg | Tempe Campus | Session C: #85503
CEL 494 The American Founding
This course covers the period from 1776 until 1800—from the Revolution until the peaceful transfer of power between parties. The Constitutional Convention and the early debates about the meaning of the Constitution will be a particular focus.
M 4:50pm - 7:35pm | Peter McNamara | Tempe Campus | Session C: #95476
Economic Thought and Political Economy
CEL 304 Classical to Modern Economic Thought
A survey of economic thought from classical to modern economics; including classical economics, Marxist economics, neoclassical economics, institutionalist economics, Austrian economics, Keynesian economics, Chicago economics, new institutionalist economics, and public choice.
T/Th 1:30pm - 2:45pm | Ross Emmett | Tempe Campus | Session C: #89732
CEL 350 Philosophy, Politics and Economics
This course prepares the foundation for students to become active participants, as citizens and leaders, in a liberal democratic society that faces an uncertain future. Provides familiarity with core conceptual tools provided by philosophy, politics and economics, and an appreciation for the foundation they provide together to address social and political uncertainties we face today as well as in the future. Reliance on any one disciplinary set of tools and skills is useful, of course, but the real challenges of any liberal democracy are met by neither technocratic nor bureaucratic solutions. They require an awareness of the relevance of ethics, politics and economics, as well as an appreciation for the limitations of each and the necessity of thinking through their interactions.
| TBD | Tempe Campus | Session B: iCourse
Leadership and Statesmanship for the 21st Century
Explore the roots of political order, from ancient Greece to modern India or study the debates over fundamental American principles! Hear directly from our students and faculty on what civic and economic thought and leadership courses are all about.