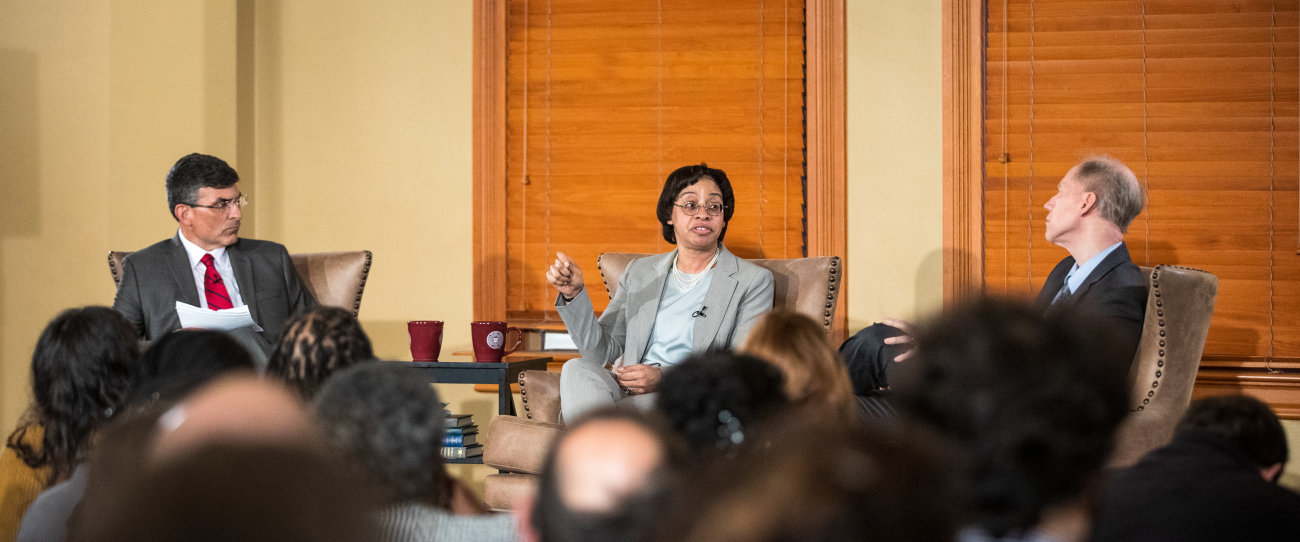 Annual Martin Luther King, Jr. Lecture
The School of Civic and Economic Thought and Leadership hosts an annual lecture in observance of Martin Luther King, Jr., which provides an indispensable forum for the school to include historical and contemporary conversations about race in American society within the framework of civic discourse that inspires all of our public programs.
This year, we included the Martin Luther King, Jr. lecture as part of our Citizenship and Civic Leadership in America speaker series, as well, and an episode highlighting the discussion will air on Arizona PBS at a later date.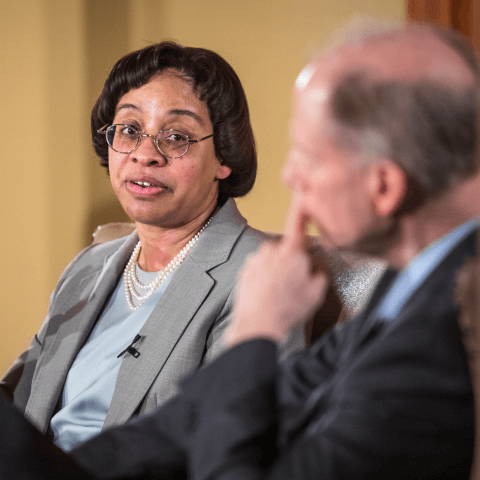 Annual Martin Luther King Day lecture at Arizona State University considers range of perspectives on activism
Scholars discuss intellectual, ideological diversity of civil rights movement at ASU.
Two of the nation's most respected scholars of race and politics visited Arizona State University's Tempe campus Wednesday to participate in the School of Civic and Economic Thought and Leadership's third annual Martin Luther King Jr. Day lecture, "Citizenship and the African American Experience."