Internships: Leadership in Action
We provide students with leadership opportunities.
Our internships provide indispensable opportunities to explore careers in public service, government, and the private sector; build your resume with professional experience; network with potential employers; perhaps travel to Washington, D.C., or abroad; and prepare for post-graduate degrees.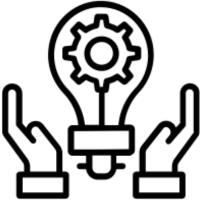 A sample of SCETL student internships (local, national, and global)
African Refugee Development Center (Israel)
Arizona Attorney General
Arizona Board of Regents
Arizona Coalition to End Sexual and Domestic Violence
Arizona Diamondbacks
Arizona Girl Scouts
American Enterprise Institute
American Philanthropic
Arizona Free Enterprise Club
Barefoot College (India)
Bipartisan Policy Institute
Congressman David Schweikert
Department of State
Free the Slaves
Goldwater Institute
Governor Doug Ducey
Hudson Institute
Law Firms (various)
Leadership Society of Arizona
Maricopa Country Superior Court
Magen David Adam (Israel)
National Journalism Center
Political Campaigns (various)
Representative Ruben Gallego
Senator Kyrsten Sinema
Senator Mark Kelley
Teach for America
Tempe Public Library
Tiger Mountain Foundation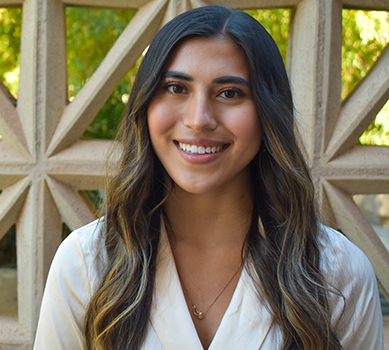 The School of Civic and Economic Thought and Leadership works closely with congressional offices in Arizona, nationwide, and Washington, D.C., as well as nonprofits, government agencies, and large and small businesses to develop internship programs for its students.
Our students are interested in facing complex problems, aspiring to become leaders in their field, and are just as eager to learn outside the classroom as they are inside.
The school accepts internship programs for the summer, fall, and spring semesters. If you're interested in submitting an internship to be posted to our internship portal, or you need to submit an evaluation on an intern you recently hosted, click below.
You will need to work 7-10 hours per week in a paid or unpaid position and enroll in CEL 484 to earn three credits and meet the SCETL graduation requirement.
Internship Process
Step 1: Find your internship
There are a few ways to find the right internship for you.
Schedule a meeting with our internship coordinator Dr. Susan Carrese.
Browse companies or organizations that interest you or go to career fairs. If you find an internship opportunity, talk to the SCETL team about how to apply it for academic credit.
Use ASU resources, including Sun Devil CareerLink and Handshake.
Step 2: Apply to the internship
Before you start the application process, schedule a meeting with Dr. Susan Carrese to review your resume and cover letter. (Don't have one? We'd be happy to help!)
Once you have found an internship of interest, follow the instructions of the particular organization to apply, whether it is via an online application, or sending application materials directly to the contact.
Tip: Never underestimate the power of well-crafted and well-formatted resume and cover letter. They are definitely worth the time and effort!

Step 3: Prepare for the interview
Show the strengths and skills that you will bring to the opportunity.

Preparation, self-assessment, and practice are the keys to a successful interview.
Be sure to research the organization thoroughly before the interview, review possible questions, prepare questions to ask the interviewer(s), and formulate a clear explanation as to why you want the internship and why you are the best candidate for the position.
Remember to make eye contact and smile!
Step 4: Earn academic credit
Students must sign up for internship credit at the same time they are serving the internship, including over the summer. You are required to work at least 7-10 hours per week to earn 3 credits for the semester.
The academic requirements for the school's internship credit include a weekly report and research paper. To fulfill the requirements for these internship credits, students must:
Submit a weekly journal record of his/her daily internship work and experiences to the supervising professor via email or blog;
Provide an assessment from a supervisor.
Additionally, in order to earn internship credit, there must exist an internship contract between the Arizona Board of Regents and office/entity in which the student is serving an internship. This requirement is university-wide. To find out if such a contract exists with the office with which a student seeks to intern, email susan.carrese@asu.edu.
Hear from our students
Making a real impact
In the summer of 2023, I participated in the Leadership and the American Presidency program (LTAP), which was conducted in Washington, D.C. by the Ronald Reagan Presidential Foundation & Institute and the Fund for American Studies (TFAS).
Read more of Jaam Ayii story. 
An opportunity to grow

Now seven months into his college career, Cameron has already completed an internship with Congressman Debbie Lesko, studied abroad in India, accepted a scholarship to study in China, and plans to go to Washington, D.C. for another internship with Lesko's office. 
A new outlook on education

Kainoa works as an intern in the governor's office. Whether it's meeting with Representative Jennifer Longden to talk about planning a more accessible city for people with disabilities or helping legislative policy advisors, he experiences first-hand what it takes to run a state government.
Travel support funding
To make experiential education accessible, students seeking a major or minor in civic and economic thought and leadership may apply for travel funding to supplement their costs when they participate in approved educational opportunities. These include internships, thesis research, military academy and leadership conferences, and academic foundation programs.