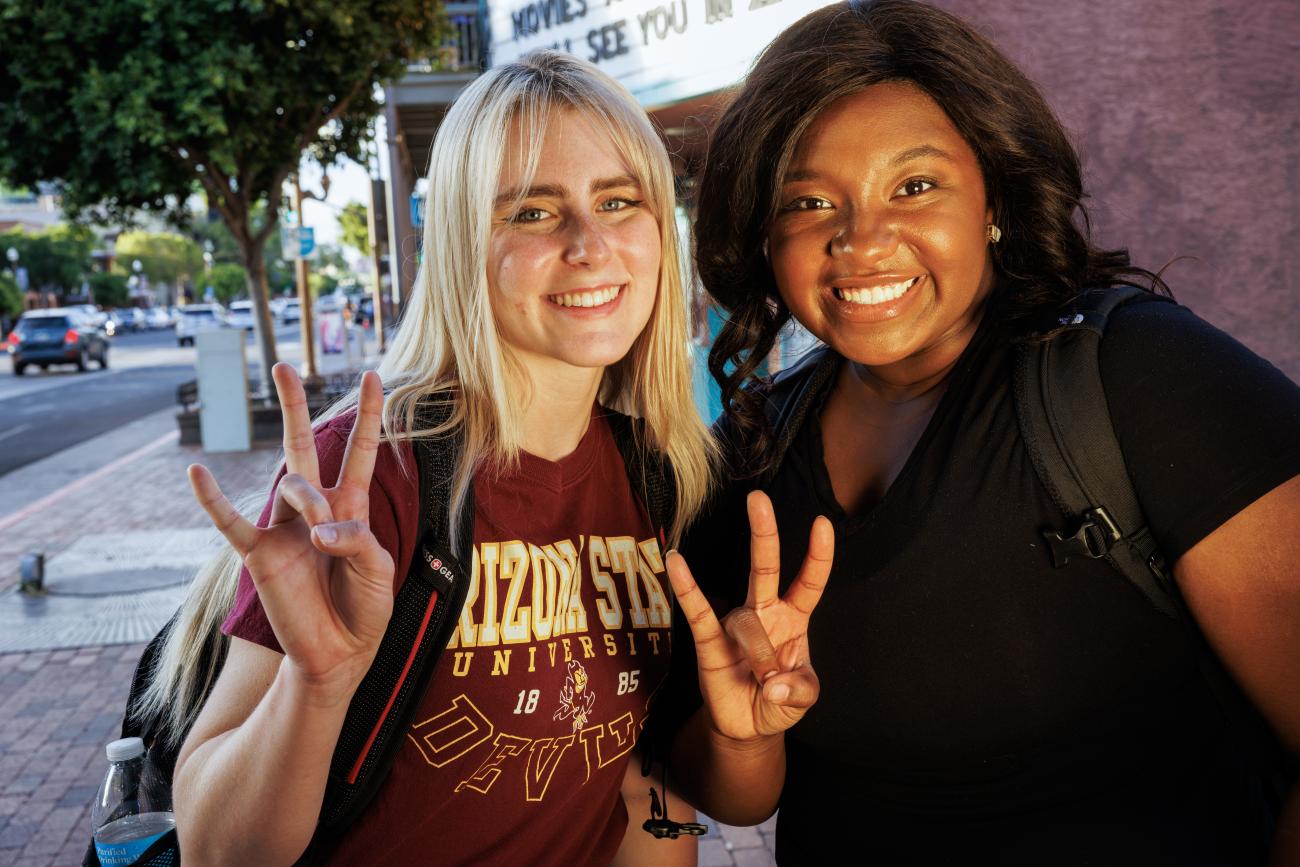 Spring 2024 Course List
The School of Civic and Economic Thought and Leadership offers four distinct academic tracks in its undergraduate curriculum.
Moral and Political Thought
American Political Thought
Economic Thought and Political Economy
Leadership and Statesmanship for the 21st Century
To graduate with a BA or a BS degree in civic and economic thought and leadership, students are required to take at least one course from each academic track in addition to the required core courses. A variety of upper-division courses are offered in each track every semester to allow you to tailor your academic experience in SCETL to your own goals and interests.
"SCETL is kind of a mix of a few things. You get economics, you get history, you get philosophy all blended into one, which is a really cool and unique experience to be able to hear from all of these different schools of thought and you get to challenge yourself." - Justin H. 
Moral and Political Thought
American Political Thought
CEL 394 Debates in American Civic and Public Affairs
Is the constitutional order obsolete? Are its institutions broken, by forces such as polarization, geographic districting, the consolidation of wealth and political power, or the concentration of governing authority into an imperial presidency? What even is America- a nation, a state, a creed, or something else? How should that inform our discussions of fraught issues such as immigration? What is or ought to be America's role in the world order? This class is designed as an introduction to some of the key debates in American politics, with a focus on how American institutions and political ideas have developed and connected to current events and questions.
MW 1:30pm - 2:45pm | Sean Beienburg | Tempe Campus | Session C: #29211
CEL 394 Race and the American Story (C)
This course tells the story of the confrontation between American political principles of liberty, equality, and justice, and the practice of racial injustice throughout American history. We will read and discuss historical primary sources such as the Declaration of Independence, the slavery clauses in the Constitution, the poetry of Phillis Wheatley, and the speeches of Frederick Douglass, Abraham Lincoln, and Martin Luther King, Jr., among others. We will also explore musical texts and contexts relating to issues of race in American history. Our goal will be to achieve a greater understanding of how diversity relates to humanity and to learn how to dialogue productively and respectfully with others who may not share our own background or political opinions.
MW 3:00pm - 4:15pm | Adam Seagrave | Tempe Campus | Session C: #29290
CEL 494 Tocqueville and the Challenges of Democracy
In this course students will engage in close study of the French political thinker Alexis de Tocqueville, who is arguably the most thoughtful friend and critic of modern democracy. They will gain a deeper understanding of his mode of thinking, the central questions and problems he focused on, and the context, both European and American, in which he lived and worked. Students will also explore the continued relevance of Tocqueville's oeuvre by considering contemporary works undertaken in his spirit that address some of the challenges facing American democracy today.
W 4:50pm-7:35pm | Dan Mahoney | Tempe Campus | Session C: #25033
Economic Thought and Political Economy
CEL 304 Classical to Modern Economic Thought
A survey of economic thought from classical to modern economics; including classical economics, Marxist economics, neoclassical economics, institutionalist economics, Austrian economics, Keynesian economics, Chicago economics, new institutionalist economics, and public choice.
T/Th 9:00am - 10:15am | Ross Emmett | Tempe Campus | Session C: #29198
CEL 350 Philosophy, Politics and Economics (SB)
Prepares the foundation for students to become active participants, as citizens and leaders, in a liberal democratic society that faces an uncertain future. Provides familiarity with core conceptual tools provided by philosophy, politics, and economics, and an appreciation for the foundation they provide together to address social and political uncertainties we face today as well as in the future. Reliance on any one disciplinary set of tools and skills is useful, of course, but the real challenges of any liberal democracy are met by neither technocratic nor bureaucratic solutions. They require an awareness of the relevance of ethics, politics, and economics, as well as an appreciation for the limitations of each and the necessity of thinking through their interactions.
T/Th 3:00pm - 4:15pm | Thiago Oliveira | Tempe Campus | Session C: #25599
CEL 494 The American Dream & Economic Liberty
Covers topics of immediate or special interest to a faculty member and students.
T 4:50pm - 7:35pm | Timothy Sandefur | Tempe Campus | Session C: #32057
Leadership and Statesmanship for the 21st Century
Explore the roots of political order, from ancient Greece to modern India or study the debates over fundamental American principles! Hear directly from our students and faculty on what civic and economic thought and leadership courses are all about.