Speakers
Ross Douthat, Amy Sullivan and Kathryn Jean Lopez
Video thumbnail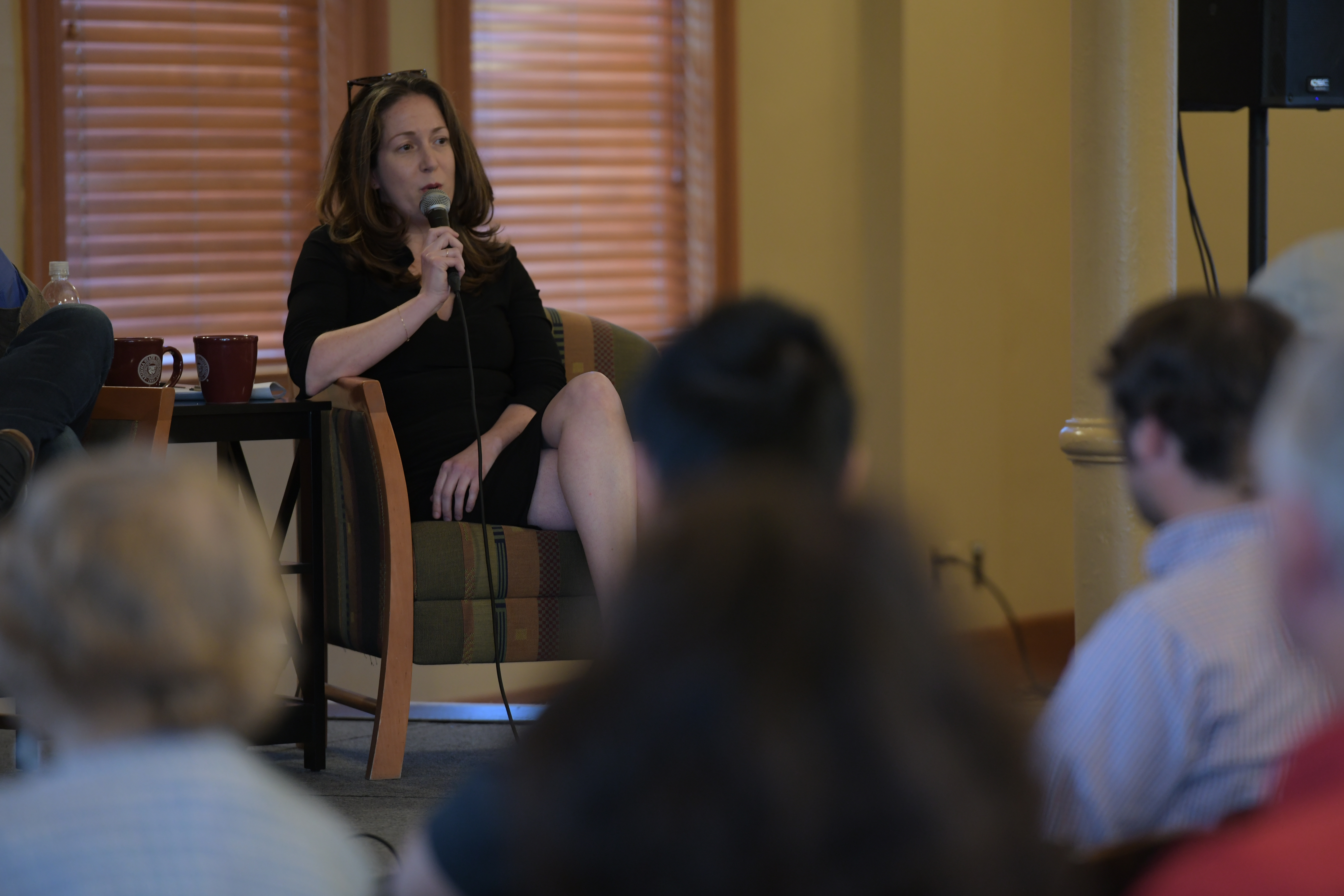 Event Type
The Civic Discourse Project
Civic Discourse Project season
Polarization and Civic Disagreement
Video Title
Religion in the Civic Sphere
Body
The School of Civic and Economic Thought and Leadership had a panel discussion, "Religion in the Civic Sphere," moderated by Arizona State University's John Carlson from the Center for the Study of Religion and Conflict.
The discussion was co-sponsored by the University of Mary and included the following guests: Ross Douthat, Kathryn Jean Lopez and Amy Sullivan.
Panelists
Ross Douthat joined the New York Times as an op-ed columnist in April 2009. His column appears every Wednesday and Sunday. Previously, he was a senior editor at The Atlantic and a blogger for theatlantic.com. He is the film critic for National Review. His published works include "Privilege: Harvard and the Education of the Ruling Class" (2005), "Grand New Party: How Republicans Can Win the Working Class and Save the American Dream" (2008), "Bad Religion: How We Became a Nation of Heretics" (2012) and "To Change the Church: Pope Francis and the Future of Catholicism" (2018). Douthat graduated magna cum laude from Harvard University in 2002.
Kathryn Jean Lopez is a senior fellow at the National Review Institute where she directs the Center for Religion, Culture and Civil Society and is editor-at-large of National Review. She is an award-winning syndicated columnist who speaks frequently on faith and public life and co-author of "How to Defend the Faith without Raising Your Voice." Lopez has been published by a wide variety of publications including the Wall Street Journal, New York Times, Stars and Stripes, The National Catholic Register and First Things. Among other honors, she was awarded the annual Washington Women in Journalism Award for Outstanding Journalism in the Periodic Press from CQ Roll Call in 2016 for writing about genocide against Christians in the Middle East and religious persecution.
Amy Sullivan is a Chicago-based journalist who has covered religion and politics as an editor at TIME, Yahoo, the Washington Monthly and National Journal. She contributes opinion and news analysis to outlets including NPR, the New York Times and the Washington Post. Her critically acclaimed first book, "The Party Faithful: How and Why Democrats Are Closing the God Gap," was published by Scribner in 2008. Sullivan studied social sciences at the University of Michigan, Harvard Divinity School and Princeton University.
John Carlson is interim director of the Center for the Study of Religion and Conflict at Arizona State University where he is also associate professor of religious studies. A scholar of religious ethics, his research explores how religious and moral inquiry informs and invigorates our understanding of political life. He has written on issues of war and peace, religion and violence, justice and human rights, democracy and civic life, and a variety of social and political issues, both domestic and international. Professor Carlson is coeditor of, and contributor to, three books: "From Jeremiad to Jihad: Religion, Violence, and America" (California, 2012), "Religion and the Death Penalty: A Call for Reckoning" (Eerdmans, 2004) and "The Sacred and the Sovereign: Religion and International Politics" (Georgetown, 2003).